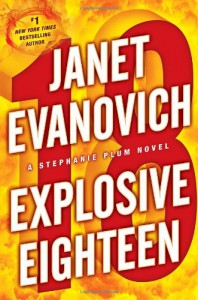 I'm stuck between a 3 and a 4 star rating.
On one hand, all my old complaints still stand firm. She has got to start putting more time into this series. They all just seem so rushed and like she's not TRYING anymore.
But! I have to say that I have been waiting for Morelli and Ranger to finally come to blows. That makes me want to bump it up. Plus I laughed a bit more in this one then in the last two... oh and man, those are two hot men. I swooned a bit.
All in all, I'll say its a bit better then 16 and 17.